Goodyear Ultra Grip Performance 3 205/60 R16 96H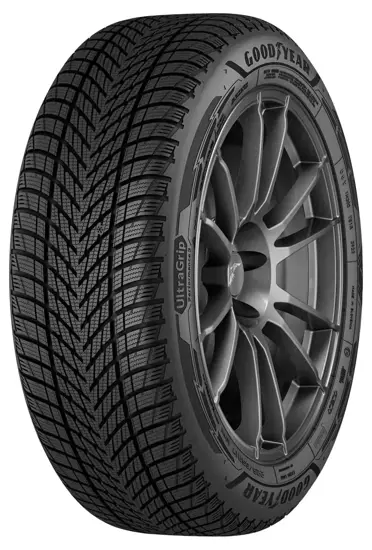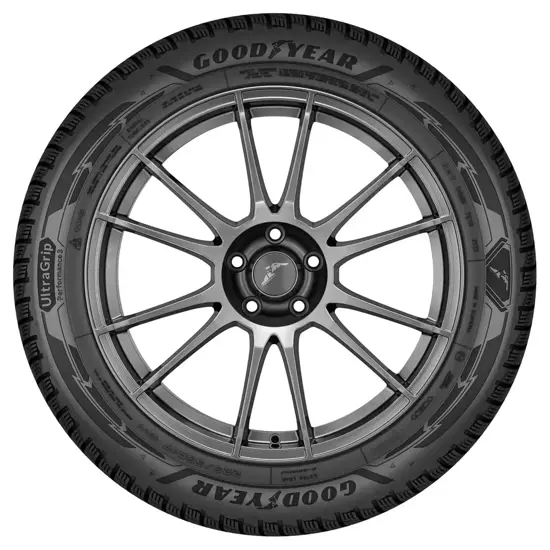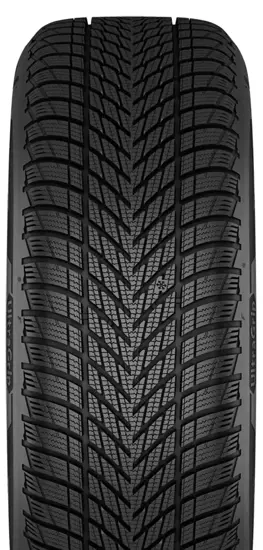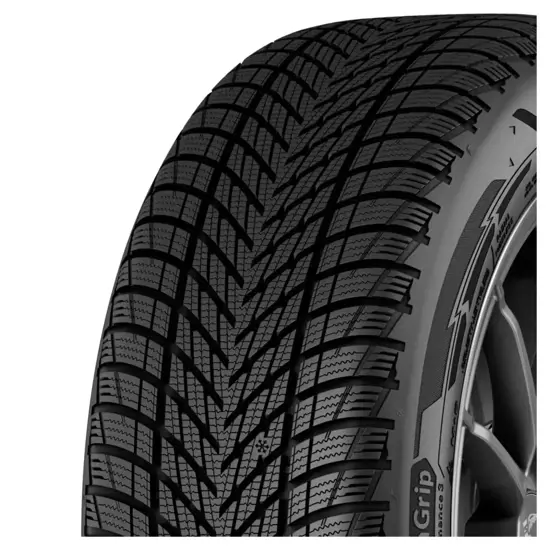 Technical specifications
---
Technical specifications
C

C

B | 71dB
Category

Brand

Goodyear

Size

Tyre characteristics

Speed index

H (max. 210 km/h)

Load index

96 (max. 710 kg)

Special characteristics

GTIN / EAN

4038526068286

Item number

15384962
---
Description
The Goodyear UltraGrip Performance 3 is a high-performance winter tire designed for use on passenger cars and SUVs. It is designed to provide excellent traction and handling in snowy and icy conditions, as well as on wet roads.

The tire features an asymmetric tread pattern that is optimized for wet and dry performance. It has a high silica content in the tread compound to improve traction on wet and slippery surfaces, while also enhancing handling and braking performance. The UltraGrip Performance 3 also incorporates Goodyear's 3D BIS Technology, which uses interlocking block structures to provide improved stability and grip on snow and ice. Additionally, the tire has a V-shaped tread design that helps to channel water and slush away from the contact patch, reducing the risk of hydroplaning.


Excellent Snow Performance:
Grooves at the shoulder end improves grip on soft and deep snow.

Enhanced braking:
Enhanced braking and handling on snow due to improved sipe arrangement and higher sipe density.

Strong Wet Performance:
Better water dispersion for excellent grip on wet. Water is pushed out to the side rather than to the front, which means less water in front of the tire.
---
Manufacturer information
---
EU Tyre Label
The Tyre Labelling Regulation determines the information that must be provided with regard to tyres' fuel efficiency, wet grip and external rolling noise. Information is also provided on the product's performance in wintery driving conditions.

Regulation EU 1222/2009, which has been in force since 01/11/2012, has been revised and will be replaced from 1 May 2021 by Regulation EU 2020/740, from which point new standards will apply. The assessment categories for fuel efficiency, wet grip and external noise have been changed and the layout of the EU label has been changed accordingly. The manufacturers' product data sheets, stored in the EU database, can be downloaded via a QR code integrated into the label. It also includes information on snow grip and ice grip for tyres that meet these criteria.

The following tyres are exempt from the regulation:
Tyres designed to be fitted only to vehicles registered for the first time before 1 October 1990
Remoulded tyres (until Regulation EU 2020/740 has been widened accordingly)
Professional off-road tyres
Racing tyres
Tyres with additional devices to improve traction, e.g. studded tyres
Temporary-use spare tyres (T-type tyres)
Tyres with a speed rating below 80 km/h
Tyres with a nominal rim diameter of 254 mm or less and 635 mm or more

Goodyear
580665
205/60 R16 96H
C
2020/740
EU tyre label factsheet

Overview of criteria and valuation classes

---